Michaels & Michaels Creative, LLC

Michaels & Michaels Creative, LLC offers graphic design, web development, writing, editing, book production, SEO, marketing, video, and multimedia services to clients across the US and around the world, from the Pacific Northwest to New York, London to Australia.

Our Team
Melissa Michaels
Co-Founder, President, & Creative Director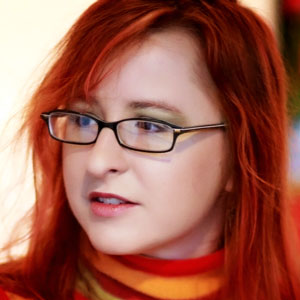 Melissa earned a BA in English with an emphasis in writing from Westmont College (summa cum laude). Her career in the publications field began at UC Berkeley followed by an eleven-year tenure at Southern Oregon University (SOU), where she served as publications editor, director of publications, and director of communications. Melissa was managing editor of the Southern Oregonian and Southern Oregon Stories magazines as well as dozens of blogs. She has written and edited thousands of posts on topics ranging from health to business to emotional intelligence to psychology to finance to fashion to relationships. Her digital collages have appeared in the exhibitions "Edged in Reflected Light: Hardened by the Need to Be Ordinary" and "The Silences in Which Are Our Beginnings." Melissa has produced videos and multimedia and has several documentaries in progress (not to mention books). She's served as a guest speaker and panelist on topics such as graphic design, writing, editing, web development, careers for English majors, and women in leadership. Melissa's nonfiction writings have been published by Oregon Humanities, Research Oregon, The Chronicle Review, and Santa Barbara Review Publications. Her publications team at SOU won half a dozen CASE District VIII Awards, including Gold, and she is a multi-year Santa Barbara Foundation Pillsbury Creative Writing Grant recipient. Melissa has served on the Schneider Museum of Art Board and dozens of committees. In the rare moments when she is not working, she enjoys cooking while listening to audiobooks and cuddling with their tribe of kitties.
Michael Michaels
Co-Founder, Photoshop Maestro, Composer, & Video Editor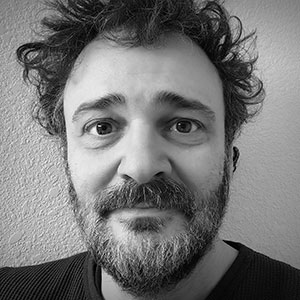 Michael is a prolific bricoleur whose creative expressions began with drumming and model-building as a child and later expanded to encompass art, music composition, video editing, and programming. Approximately 300 of his works on paper were exhibited as a series titled "storytelling," and his musical compositions—ranging from poignant cinematic scores to lush trip-hop soundscapes—number in the hundreds. After exploring ninety-five programming languages, Michael became a dedicated newLISPer beginning in 2004. He is the father of FOOP (Functional Object-Oriented Programming) and has produced a series of instructional videos for the newLISP community. During his tenure in the Marine Corps, his early affinity for computers led him to flourish as the NCOIC of the word-processing unit. Michael's drafting skills, zeal for diagrams, and bricolaging abilities made CAD design and 3D printing a natural next step in his evolution as a maker. In 2010, Michael and Melissa pooled their talents and founded Michaels & Michaels Creative.
Chris Russell
SEO/Tech/Social Media Guru
Chris has been an avid web tinkerer since building his first Geocities website in 1994. He advanced to hosting websites and managing dedicated servers in 2002. Chris spent nearly a decade helping to develop and improve algorithms for a major search engine before ultimately bringing that expertise to clients at Michaels & Michaels Creative. Insatiably curious about how things work and whether they can work better, Chris is a licensed amateur radio operator, beer brewer, and ordained Dudeist priest.