As the holiday shopping season gets underway, we want to call special attention to three dear clients whose products would make unforgettable gifts for loved ones—and yourself!
2020 has been particularly brutal for small businesses—tasting rooms being among the hardest hit. 2Hawk Vineyard and Winery is currently closed through New Year's Day due to COVID regulations, but they are offering curbside pickup for orders of three or more bottles of their world-class, award-winning wines, which pair nicely with their branded merch. Gift cards are available for pickup at the same time, too :-)
Schedule Pickup Order Online Join Wine Club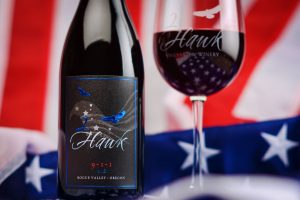 Within weeks of the catastrophic Almeda Fire, 2Hawk released 9-1-1 c.2, a sublime Bordeaux blend of Cabernet Sauvignon, Merlot, and Cabernet Franc. All proceeds from this unique offering will go to support victims of the fire, which ravaged 3,200 acres of our beloved Rogue Valley community. 9-1-1 c.2 is a double gift—both to the recipients of this ultra-premium red wine blend and to those who lost nearly everything in this historically unprecedented fire.
For phenomenal savings, grab a case of 2Hawk's 2018 Grenache Rosé while it's on super-sale! Non-members enjoy 30% off, while wine club members get 40%, 45%, or 50% off, depending on membership level.
Schedule Curbside Pickup
Email 2Hawk to schedule an appointment for curbside pickup before they close for the holidays (12/24–1/1). You can also order their wines online any time for delivery.
Keep up on 2Hawk News
Be sure to sign up for their e-newsletter and follow 2Hawk on Facebook and Instagram to stay apprised of the latest happenings!
---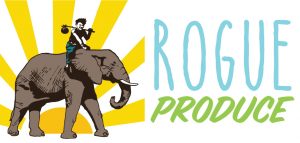 It is impossible to overstate the importance of Rogue Produce in our lives, particularly during this year of self-quarantining. We have been enthusiastic customers for well over a decade, and Owner Adam Holtey is a longtime friend and client. Rogue Produce has been a lifesaver, enabling us to order a tremendous variety of groceries from local farmers and producers on a weekly basis. Unlike traditional CSAs, Rogue Produce runs year-round and does not require a commitment. You can order whatever you want whenever you want and have it delivered to your door—plus, delivery is free for Farmers Market Members! When it comes to convenience, quality, variety, and customer service, Rogue Produce is unbeatable. You're sure to find plenty of delectable items that would make wonderful gifts, too—you can even have an order delivered directly to the recipient!
Sign up Now
Gift Cards Now Available!
If you missed the opportunity to order in time for the holidays, not to worry—gift cards to the rescue! These electronic gift cards deliver immediately or on a specified date, depending on your preference. You can include a special message to the recipient. Best of all, they get to choose whatever they like. Those redeeming a gift card will also get a free month of Farmers Market membership, boosting the value of the gift even more. Happy gifting!
Order a Gift Card
$20 off Through 12/31!
Right now, Adam is running a special for new customers through December 31. If you use this referral link to sign up, you will get a $20 coupon after your first order, and so will we! The referral link will take you to the homepage, and from there, you can click the Get Started! button in the upper righthand sidebar under Create an Account. If you sign up after the special ends, you will still get $10 off after you sign up and place your first order—as long as you use our referral link.
Get Crucial Notifications
Signing up for the e-newsletter is vital as that's how you learn when the ordering window opens up each week as well as finding out about all the amazing new products Adam has added to the store! Don't forget to follow them on Facebook while you're at it.
JPR Interview
Adam was recently featured on Jefferson Public Radio's The Jefferson Exchange. I encourage you to listen to "Stories of Southern Oregon: The Portable Farmer's Market" to learn more about Rogue Produce and get to know Adam a bit. JPR Contributor Maureen Battistella joined in on the conversation and shared some kind words about the website, too, starting around 5:44 (Ed, if you're reading this, please pass on our thanks to Maureen :-)
---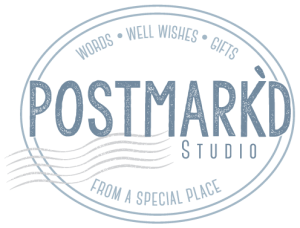 Whether you are a frequent, delinquent, or aspiring snail-mail writer, Postmark'd Studio makes it easy to connect with loved ones in meaningful, memorable ways. Owner Anne Breck curates the monthly subscription box of premium stationery with an artistic eye, sense of humor, and whimsical spirit. If you're not ready to commit to a subscription, no problem! Postmark'd Studio has a delightful range of Special Delivery Boxes and other goodies available for order any time. These lovingly assembled boxes make thrilling gifts for the holidays, birthdays, or just-because.
Subscribe Now Gift a Subscription Buy Special Delivery Boxes
$10 off a 3-Month Subscription!
New subscribers, get $10 off a 3-month subscription plan (does not apply to gift subscriptions) using this code: 504ME
Stay in the Loop
Toward the bottom of the homepage, you'll find an e-newsletter signup form. Don't miss this step as it's how you find out about their incredible sales and discounts on subscription boxes. Follow Postmark'd Studio on Facebook and Instagram for delightful injections of creative inspiration.
---
And More!
These are just three of our exceptional clients. Find more gift ideas for others and yourself by perusing our full list of clients!
View Clients